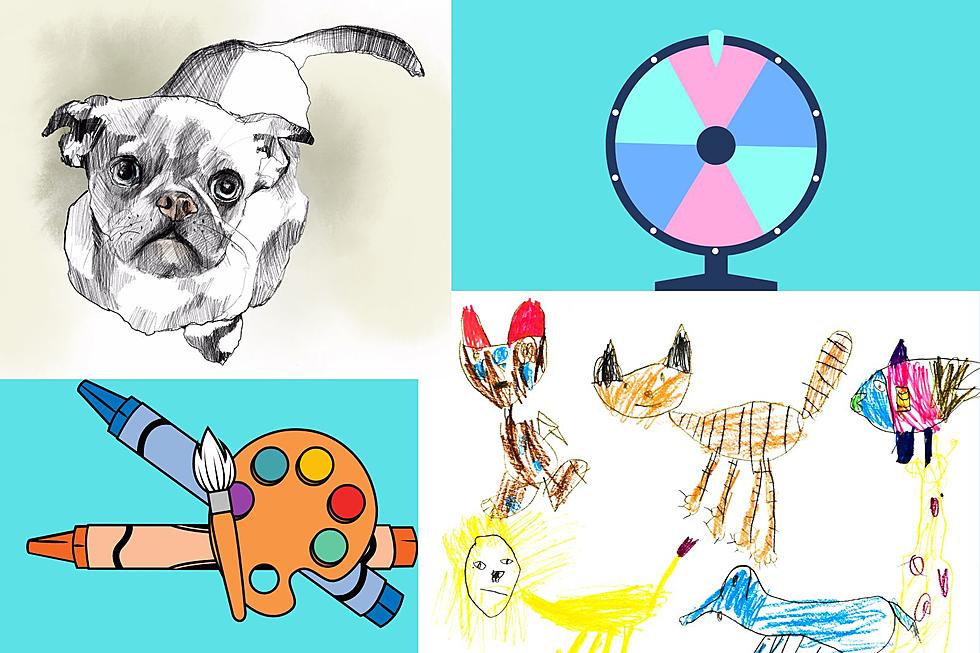 Support Homeless Pets with Pet Roulette at Yellowstone Valley Animal Shelter
Credit: Canva
I'm not the most talented when it comes to drawing animals, but hey at least I try. 
However, at Yellowstone Valley Animal Shelter there's a few employees with real talent and right now they want to draw your pet for a $20 fee that directly supports the shelter animals being homed there currently.  Some of the drawings look like a 6-year-old drew it, but that's why this promotion is really fun.
It's called Pet Roulette, and this is how it works.
You submit a photo of your pet to YVAS. The drawer will use this photo to create a masterpiece you can hang up in your office or home. The roulette part comes into play by not knowing which employee draws your picture. Like I said, some of the employees have real talent when it comes to drawing. The others give it their best shot, and these drawings are hilarious and cute. 
You pay a $20 donation, and this money directly supports the animals being sheltered at YVAS. The date this special event ends is March 31, 2023. The money collected goes towards food for cats, dogs, bunnies, hamsters, etc. It's also used for basic supplies like blankets and beds for the animals.  
Once the artist is done with their masterpiece at YVAS, they send it off in the mail to your home.
You never know what you're gonna get, making it a fun and quirky way to have artwork of your animal companion.  Yellowstone Valley Animal Shelter currently hosts lots of cats, and we're going into kitten season. Keep them in mind if you're looking to adopt a new family member!
 Click here to submit your donation and the photo of your pet! 
Instagram Worthy Photo Locations in Billings