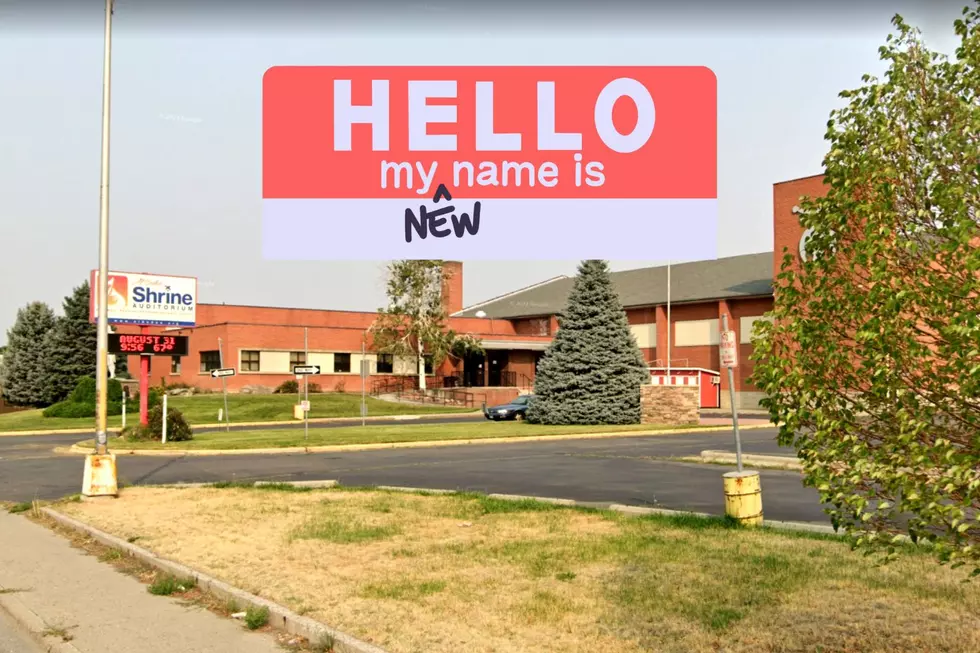 Event Venue Turned Community Center in Billings Has A New Name
Credit: Google Street View / Canva
The Billings Shriners Auditorium on Broadwater was sold last year to the Native American Development Corporation. Since the sale, the NADC has been hard at work repairing the property and upgrading it, as well as refining plans to house existing programs in the community. However, a newly announced change today starts the ball rolling quicker.
From Shrine Auditorium To...
The Native American Development Corporation has officially renamed the Shrine Auditorium to the "Eagle Seeker Community Center". The property is home to the 50,000-square-foot main building with an auditorium and large rooms, along with a shop and parking lot across 5 acres.
"Eagle Seeker" is the name given to Leonard Smith, Jr (NADC Founder and CEO) at a young age by an elder through a Tribal ceremony. The name symbolizes vision, leadership, and looking toward the future.
What's the Plan for the Building?
Eagle Seeker Community Center's mission is to serve Native people's present needs by providing the tools and vision necessary for future success. The NADC provides services to the local community for gathering, collaborating, and growing.
According to Leonard Smith, Jr, The Center...
... will provide access to entrepreneurial services, cultural events, medical and wellness services as well as some rental space for events.
What is NADC?
A hub for American Indian businesses, NADC is a non-profit organization that provides technical assistance, and financial lending opportunities and champions small businesses and Tribes. Most recently, the NADC has ventured into urban Native health care with this same vision.
A dedication and grand opening for the Eagle Seeker Community Center is planned for late spring 2023, and signage to reflect the new name of the facility is under development.
KEEP READING: 13 Businesses That Should Open a Location in Billings
It's not news anymore that Billings is a great place to start a business. Just look at the new businesses that have popped up in the last two years, and businesses are continuing to start or expand here. Even though just about any business would be great to have in our community, there are a few that we think Billings could use.
10 Things Billings Said About Chick-fil-A on Opening Day
January 19th, 2023... a day to go down in Chikin history! With cows rejoicing that Montanans can now find refuge in a fresh, hot, and buttery chicken sandwich. But... what did Billings think about it? Here are the best comments we could find online.
(Note: All profile photos are stock photos. Asking permission from people, while eating Chick-fil-A, wasn't in the cards)